Provided the principals of Benjamin Asphalt (Carnation, WA) with a comprehensive assessment of the company's current marketing efforts and "online presence". Prepared a proposal outlining strategies and tactics to improve competitive positioning when compared with local and regional competitors offering similar services (e.g. asphalt repair/paving, concrete work, line striping, seal coating).
Migrated the company's Joomla-based website to WordPress with a fully-responsive "mobile-first" framework and website theme along with updated content, contact form with autoresponder, and JQuery-based project portfolio and slider (Slider Revolution by ThemePunch). Created an animated "call to action" slide on Home page for lead generation purposes to entice customer inquiries and RFQs.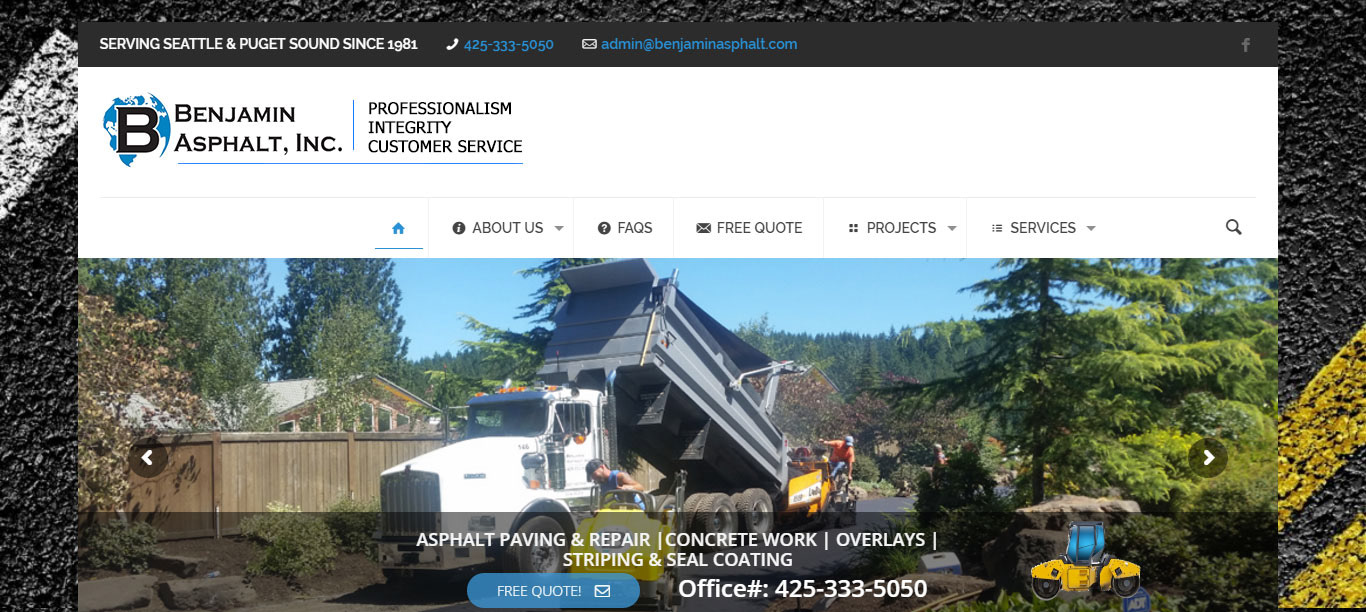 The following images are from a 4-color, 2-page promotional flyer developed for insertion in Seattle Times.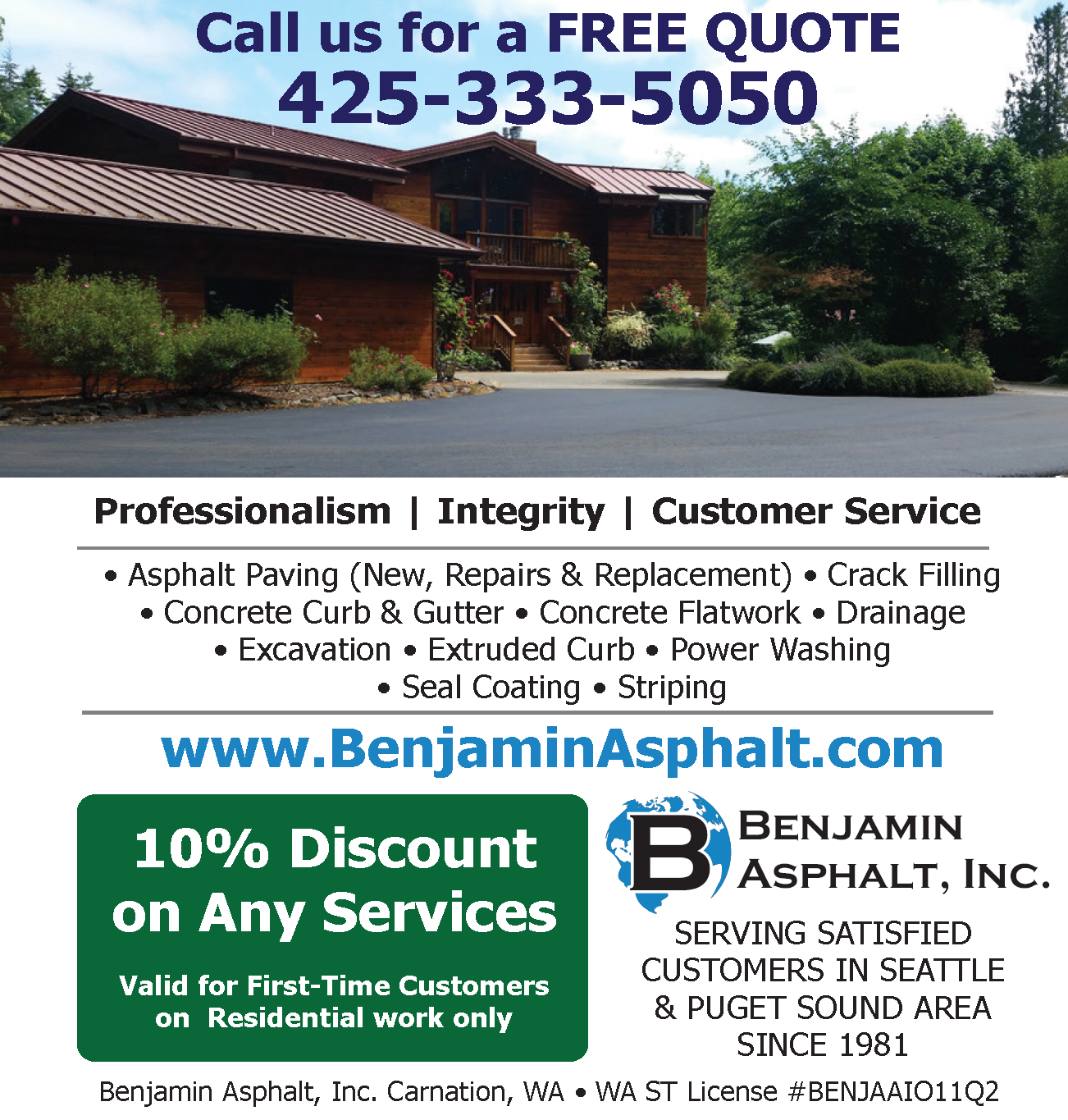 Developed copy and layout for an ad insert (digital and print) placed in Rental Housing Journal/OnSite targeting property management companies in Seattle, WA service area.