Screenshots of Home page & Blog pages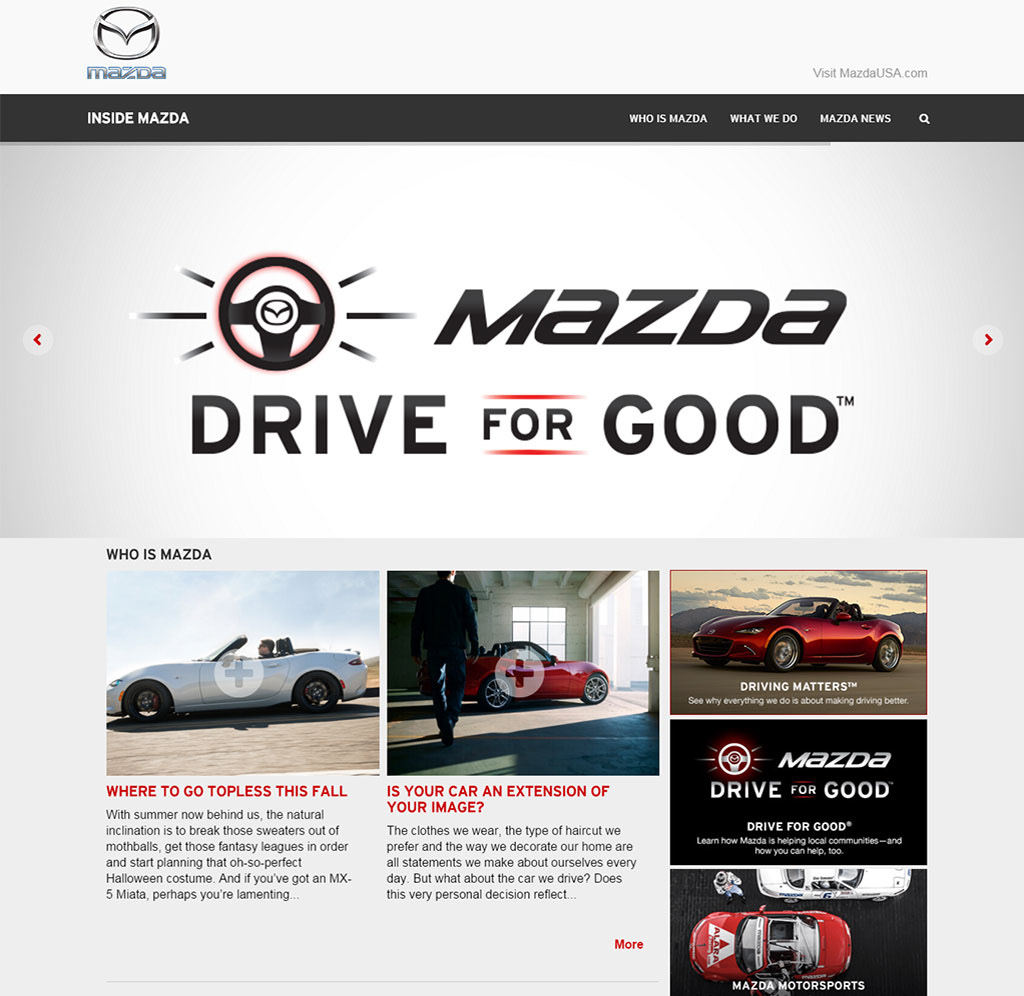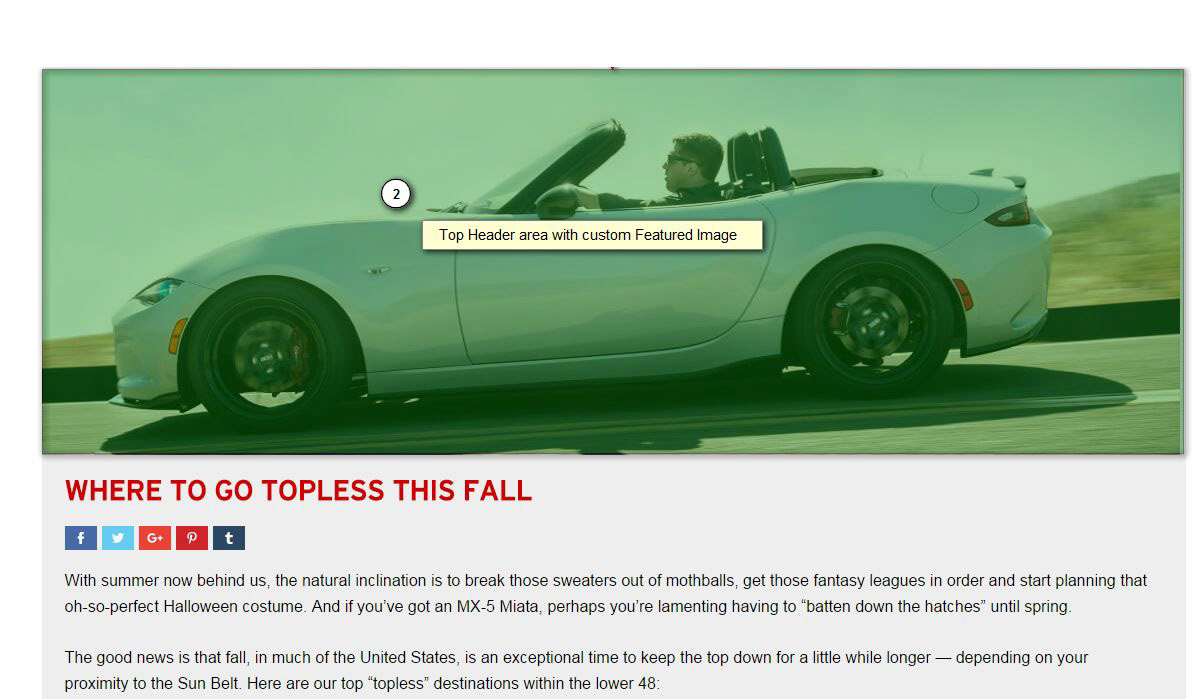 Reported to and worked directly with Sr. VP of Digital Media for Hill+Knowlton Strategies (client: Mazda USA) on a day-to-day basis as a contracted consulting assignment through Robert Half Technologies. 
Design & Development Contributions:
♦ Backend environment requirements (WP Engine) from prototype website.
♦ Client side environment (WordPress CMS, Genesis Framework, HTML5/CSS3).
♦ Converting digital assets (wireframes: PDF, design composites: PSD) to web ready formats (HTML, JPEG, PNG).
♦ Custom Media Queries for mobile layout and UI/UX.
♦ Documentation of website design/development processes and related functionalities (using Basecamp) in preparation for live website deployment.
♦ Frontend layout and usability considerations.
♦ Server side programming (PHP).